I've decided to start up a new thread for this since I don't want to hijack Dede's thread...
Here is the skinny. I have an itch to visit the
Lassen Volcanic National Park
. As beautiful as Yosemite and Lake Tahoe are, there are plenty of other BEAUTIFUL areas in this state to enjoy as well. In addition to natural beauty the Lassen park area looks to have some wonderfully twisty roads to enjoy as well!
I am thinking this will be either a 2 or 3 day trip. While the driving can easily be fit into two days, the third day would allow us to explore and appreciate the park land much more. Lodging up at Lassen would ideally be at the
Drakesbad Guest Ranch
, but availability is limited
so we have to act fast!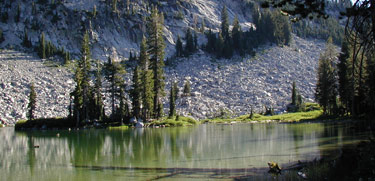 The lodge itself is 17 miles (3 miles of which are dirt road) from Chester inside of the park. The trip in total will be close to 600 miles of road (250 miles on twisty back roads).
CLICK HERE FOR A ROUTE MAP.
Lodging rates vary slightly depending upon season and room type. It would cost approximately $160 per person per night (including three meals per night) to stay at this lodge. The rooms are simple and sparse (no wall sockets etc). They do have a swimming pool heated naturally by the neighboring sulfur springs, evening campfires, and lots of good (easy) hiking/riding trails near to the lodge as well.
I imagine the cost for additional meals on route will be approximately $50 per person. The total trip cost will be around $210 per person (for 2 days) or $370 per person (for 3 days) PLUS GAS.
As I mentioned before the lodge books up fast! Currently they have the following Saturdays available (I will update with info about adjoining Friday/Sundays when I hear back from them):
June 6th (06/06/09)

June 13th (06/13/09)

August 1st (08/01/09)

September 19th (09/19/09)

September 26th (09/26/09)
Personally I'm leaning towards August 1st since there will be minimal road issues due to snow by then (June can have snow pack in the park).
For those who are interested please respond with the following preferences:

2 or 3 day trip?


Which dates/month works best?


How many people would be coming with you?
Friends/family are welcome, but keep in mind you'll want to be in a vehicle that you enjoy driving.
I will update this thread as I get feedback from you and the folks at Drakesbad.
I would like to be reserving rooms by mid-April if not sooner.
Thanks,
-Jeremy